Roasted cuts served tablesided along with salad bar
The Brazilian style Churrasco Barbecue Rodizio
Churrasco is the name of the Brazilian way of having BBQ. In this menu the meat is firstly seasoned only with sea salt and secondly skewered to be grilled at high temperature. Most importantly, the barbecue is served tableside slice after slice, which makes this concept so unique. The restaurant serving this menu is called "Churrascaria" and this menu comes included with a salad bar.
At EL TORO Steakhouse the traditional Churrasco is prepared by a Brazilian chef. Therefore, portions of all cuts of beef, pork, lamb pork and chicken can be enjoyed by unlimited servings in the rodizio style.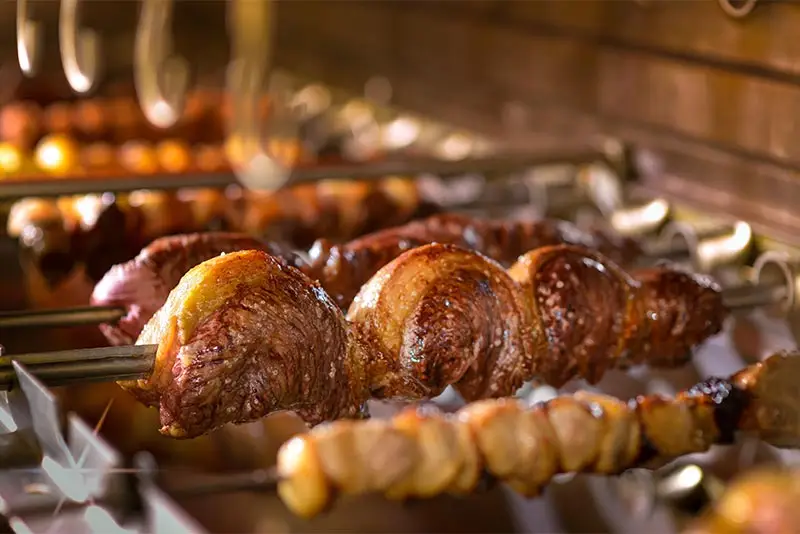 Marinated with garlic and rosemary
Brazilian style pork sausage
Coated with cinnamon and brown sugar
Churrasco Rodizio is served daily from 11:00 until 23:00.
In this menu all customers get the salad bar self-service and unlimited servings of all barbecue meats.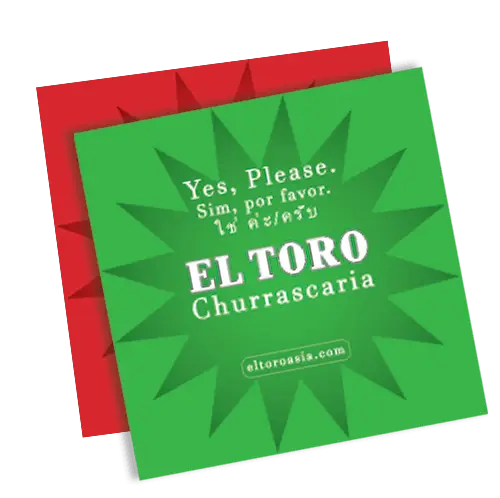 It works like to inform our staff about the meat service. Turn the card to its green side to request more barbecue and if you would like to take a break just leave on its red side.
Selected succulent roasted meats, fresh salads, cheeses and delicious sides, all included in the Churrasco Rodizio.
"Excellent meat, only prime choices. Cooking is excellent, make unique the dish."