Your favorite steak
Find it here
EL TORO Steakhouse In Bangkok, Also Known As The House Of Meat Offers Wide Selection Of Fresh Steaks.​
Argentinean Style Steakhouse and Churrascaria located in the 541 Sukhumvit Road. The glass-fronted restaurant-butcher is a place with plenty seating room for many diners. The warm and cosy ambiance makes guests instantly feel at ease to have a dish from the extensive à la carte steak menu with gourmet salad bar. As can be expected, at EL TORO Steakhouse, a wide selection of fine wines, beers, spirits and cocktails are available to everyone's delight. In addition, our cooks and waiters deliver a natural warm service and hospitality.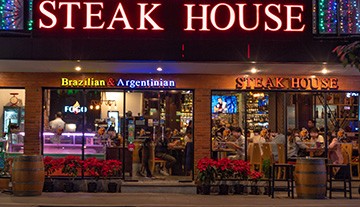 Here you can choose between a great selection of beef steaks, lamb cuts and pork.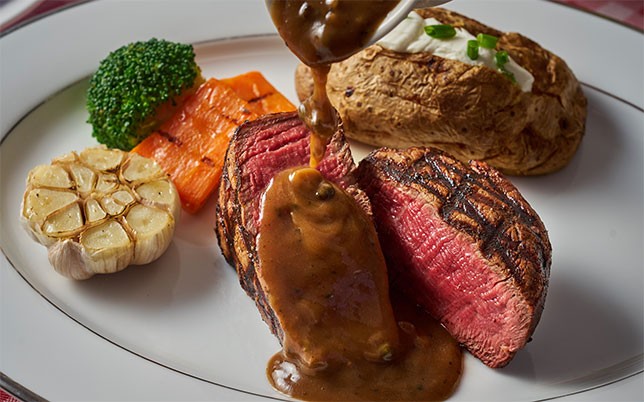 Premium Steak Selection
We offer a wide variety of steak in our a la carte menu and your order comes with all sides included.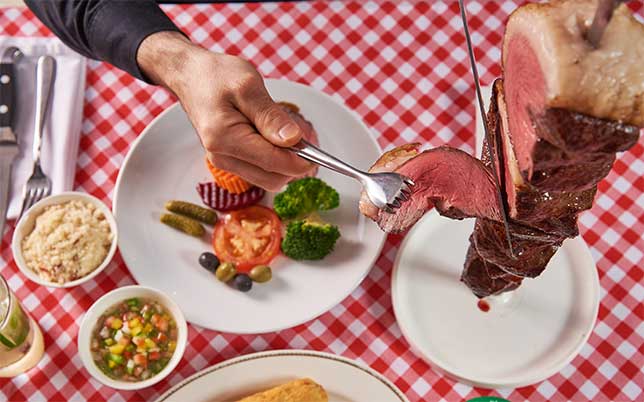 Churrasco Rodizio
Authentic Churrasco Rodizio style with roasted meat cuts served tableside.
EL TORO Steakhouse and Butchery Shop
Here at The House of Meat you have the luxury of choosing your steak straight from the butchery. Our fridge counter display is arrange with all cuts which allows all customers to evaluate and determine the quality of the meat. Because we offer cuts of beef from different countries such as US, Australia, New Zealand and Thailand, the display certainly makes much more easier to make the right choice for your dinner. After all, customer satisfaction is our priority.
Orders online can be made via HappyFresh and pandamart to be delivered in the same day.
DRY AGED BEEF TASTES BETTER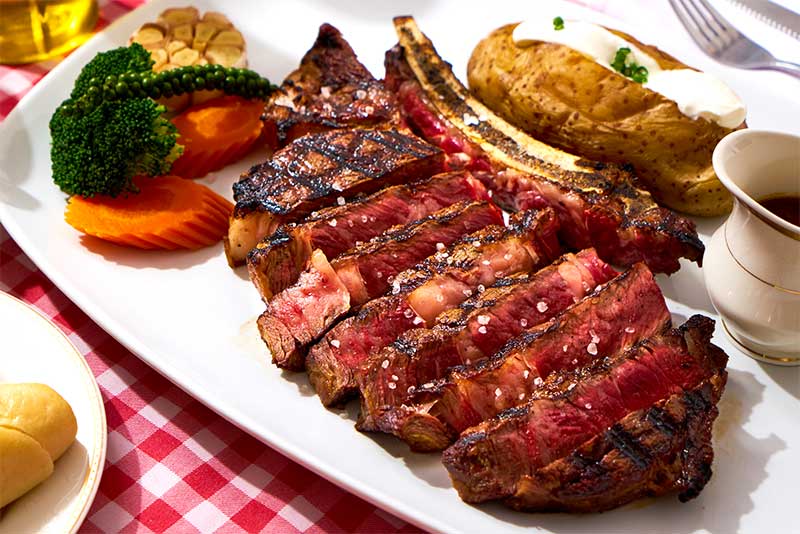 In the dry-aging process meat stands in a humidity-controlled environment in a way that exposes all of its sides with unimpeded airflow around the entire cut. Because of the moisture loss, one aspect that changes the flavor of dry-aged meat, the water evaporation leaves a more concentrated and intensified flavoured-meat. Dry aging transforms the texture of meat as well, which has a very complex internal structure that can be difficult to bite through. Meanwhile, breaking some of these proteins down consequently softens its texture, therefore, making it easier to go through this enhance-savoured marvelous treat. At EL TORO Steakhouse a la carte menu you can find dry aged beef aged from 20 until 60 days made with Thai Black Angus beef.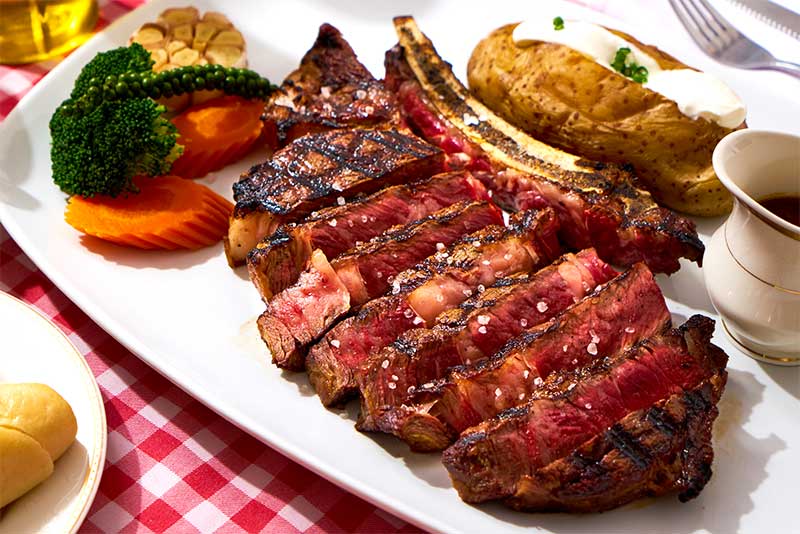 " I ate here 5 times during my 9 days in Bangkok, just 5 minute walk from my Radisson hotel in the Sukhumvit Road. I had steak my first night that was amazing."
" The meat is really excellent, we got an Rib Eye with baked potato."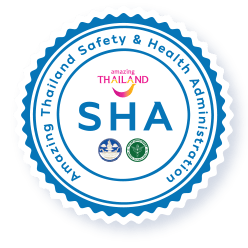 The best premium steaks grilled to perfection.
El Toro Steakhouse is considered one of the bests steakhouses in Bangkok. The restaurant is located in the Sukhumvit Road near the busy Asoke area between Asok Station and Phrom Phong Station. El Toro is an Argentinian steakhouse and also a butchery with dry aged beef and in-house made sausages.